3D Tickets
3D Tickets use a lenticular printing, creating visual effects such as 3D, flip, morph, animation and zoom. Below are some examples of our 3D tickets but don't let your imagination stop there. Any printed matter can be replaced and enhanced with lenticular printing. For example, a VIP ticket with lenticular printing will strike a bigger impact and register a deeper impression to the customers than a regular ticket.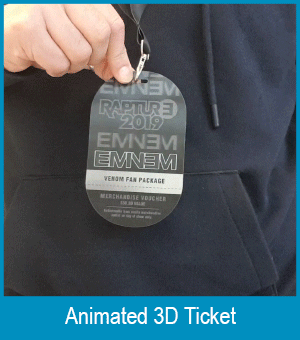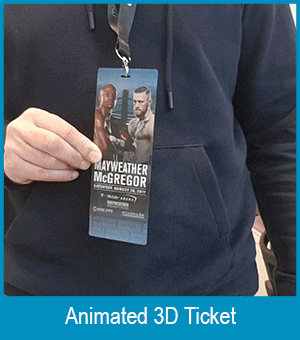 Animated Wristband
Our lenticular production are not limited to tickets or badges. We can also offer the same animations on your wrists with these unique animated wristbands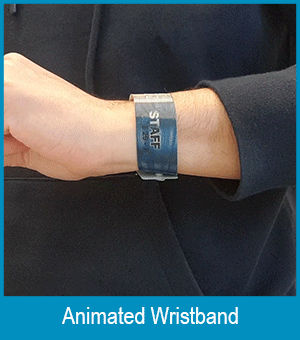 Transparent Tickets
If you want your logo or message to sync with the person wearing the souvenir, then a transparent ticket is a good idea.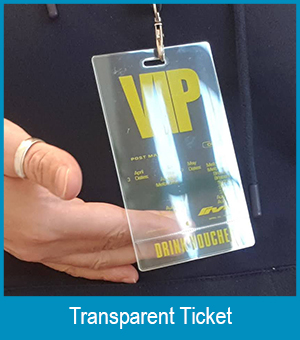 Metal Badges
If an industrial sleek feel is your message, a metal badge is a nice entry option to give to your visitors.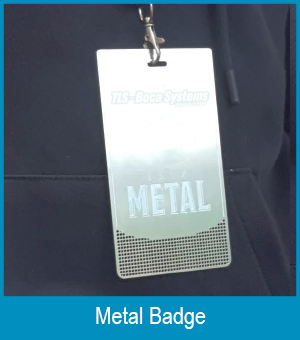 Magnetic Cards
If you want your visitor to keep stick its souvenir on the refrigerator, the magnetic cards are ideal as an entry ticket.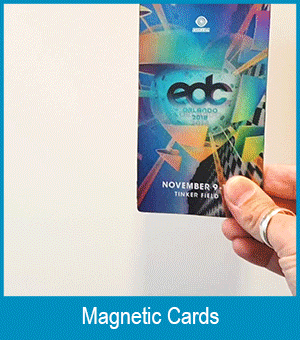 Lots of other ticket, badge or wristband options are available. For example, neon laminated, sticker tickets, special die-cuts, 3D tickets in booklet form, satin, wooden, pouch lam, 2D PVC, glitter, mirror foil and edge laminated. All these features are also available in poster form.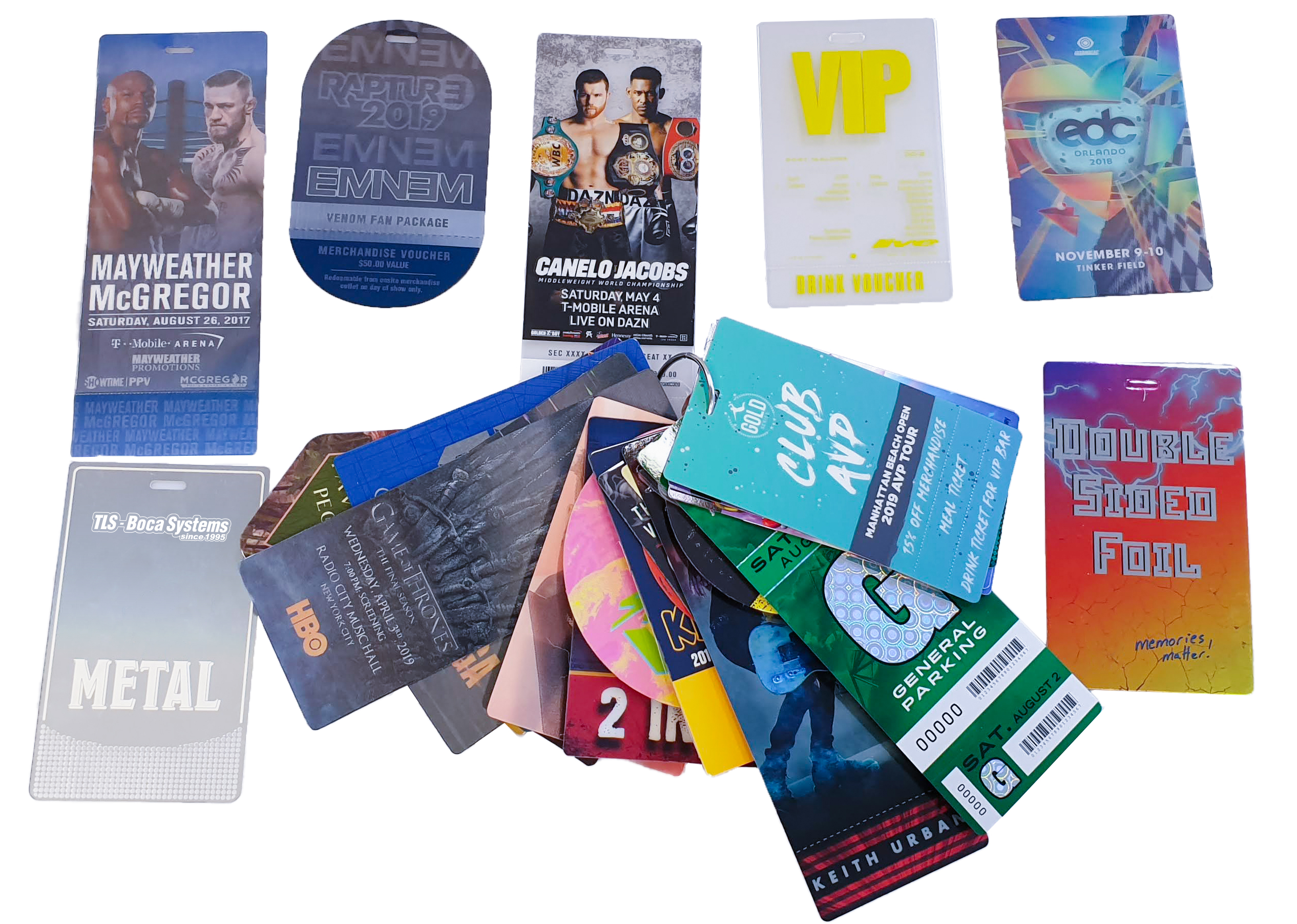 For indicative pricing please fill-in our Contact Form: