The BOCA Lemur-R receipt printer is the first BOCA thermal printer for media on a roll. This printercombines the quality and reliability of all BOCA printers into a "receipt" printer. The Lemur–R includes the known unique BOCA selling points like: fast print speed, easy maintenance and auto paper pick-up.

Optionally, the Lemur-R receipt printer can be ordered with an external roll holder which allows the use of high-volume rolls.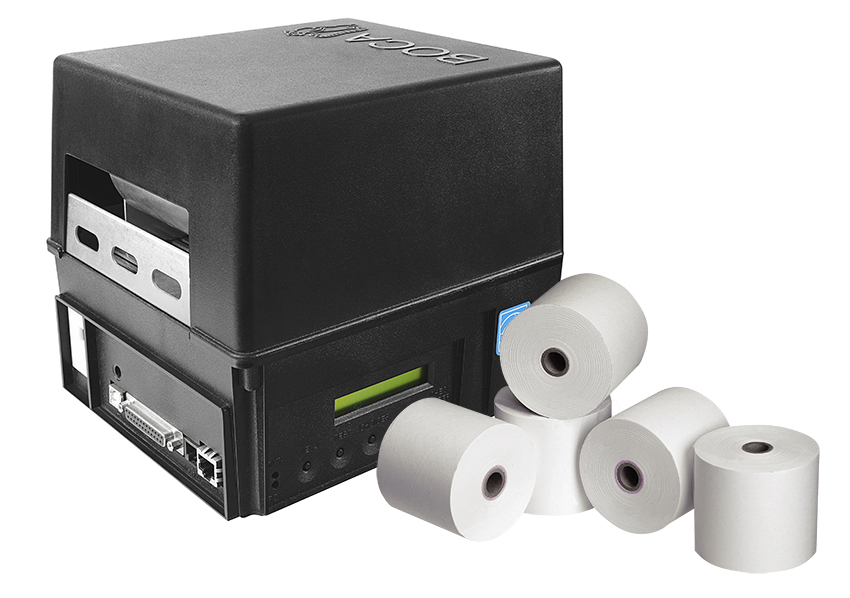 Standard, it comes with a 3.125" (80mm) 200 dpi print width and has an internal roll holder (max. outer roll diameter 3.25"). The BOCA receipt printer carries serial, parallel and USB interfaces. The control panel with LCD display allows the user to easily access the printer`s Operator Menu as well as providing feedback in error conditions.


Options







FLASH expansion (on board, up to 28MB)
Additional interfaces (Ethernet, Wi-Fi, Bluetooth)
Cash draw interface
Paper low input
Kiosk version
24VDC power input
Physical characteristics
Dimensions: 19,6H x 18,5W x 21,6D cm (7.7H x 7.3W x 8.5D Inches)
Weight: 2,9 kg (6.5 lbs.)
(1 inch = 2,54 cm)
For indicative BOCA receipt printer pricing please fill-in our Contact Form: