The Lemur-XK is one of our smallest thermal ticket and label kiosk printer. The printer provides the user with all the major features of the known BOCA products.
TLS - Boca Systems offers the Lemur-XK as a standard with an adjustable 2" - 3.25" 200 dpi print width (we have a premium option for 300 dpi), cutter unit and serial & USB interfaces. The LEDs provide feedback in error conditions. The printer allows you to print on ticket stock with a maximum thickness up to .008" = ~200 micron.
The Lemur-XK printer has been developed to print either fanfolded tickets or receipts on a roll. The receipt configuration can be shipped with an adjustable width roll holder that can be easily attached in 60 degree increments. The roll holder supports rolls with an inner diameter of 0.5" minimum and an out diameter of 7.0" maximum.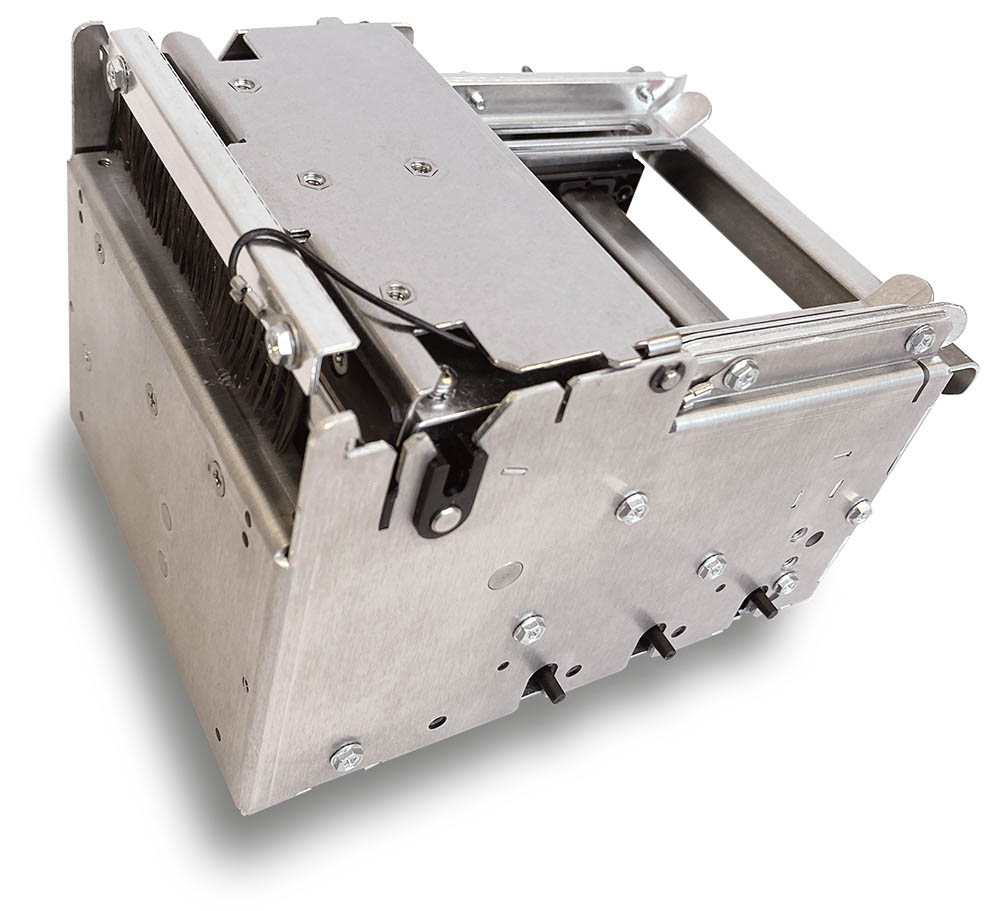 Options







FLASH expansion (on board, up to 28MB)
Additional interfaces (Ethernet, Wi-Fi, Bluetooth)
Cash draw interface
Paper low input
24VDC power input
Physical characteristics
Dimensions: 8,9H X 10,8W X 14,0L cm (3.5H X 4.25W X 5.5L inches)
Weight: 0,8 kg (1.8 lbs.) excl. power supply
(1 inch = 2,54 cm)
For indicative kiosk printer pricing please fill-in our Contact Form: