Queen's Theatre Hornchurch - a happy customer
2017-03-15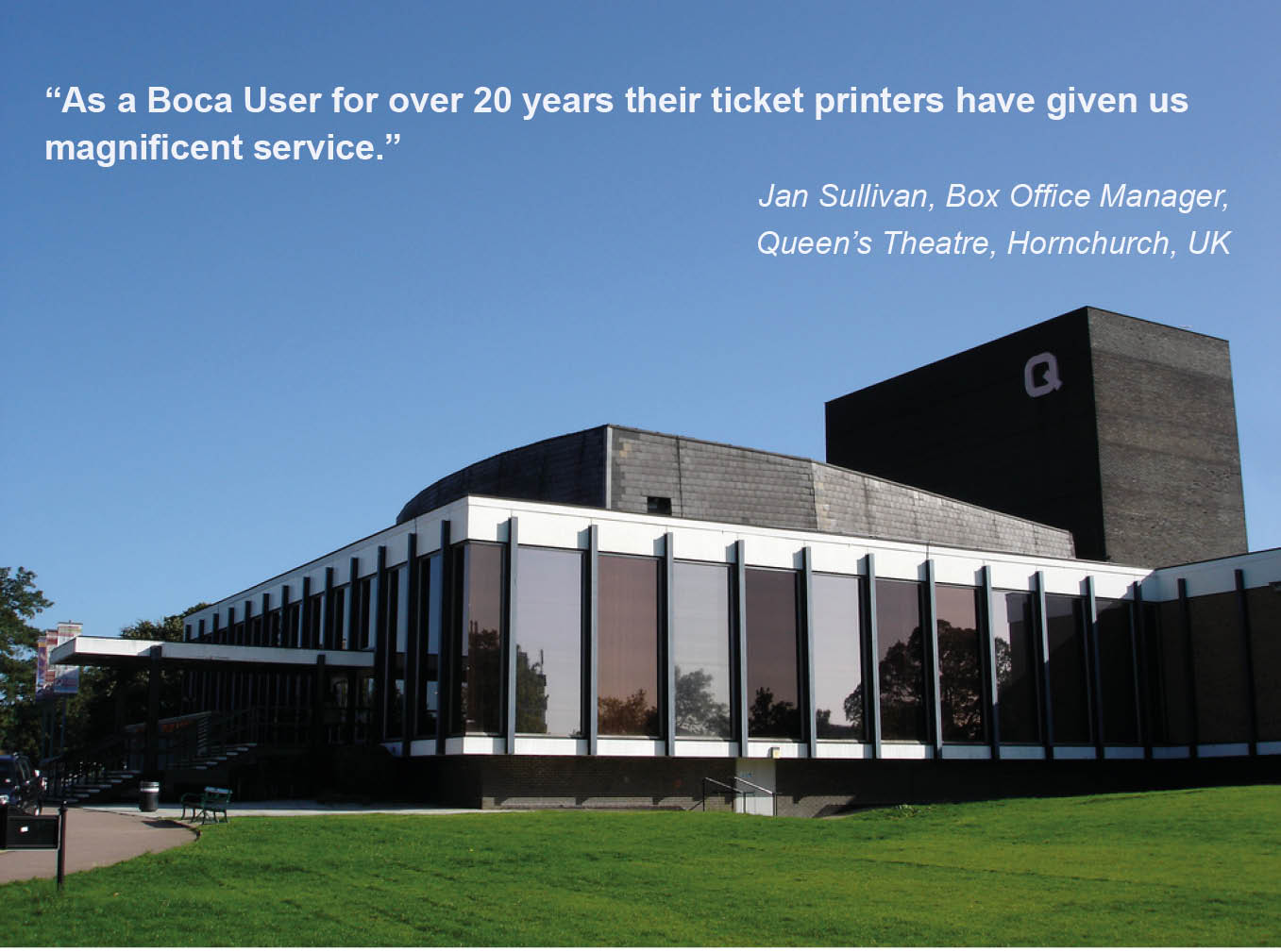 Queen's Theatre Hornchurch reports:
"As a Boca User for over 20 years their ticket printers have given us magnificent service. They work very well with the Toptix Arts SRO product and we're now upgrading to the latest models. We also appreciate the continued support from everyone at TLS - Boca Systems UK."
- Jan Sullivan, Box Office Manager, Queen's Theatre, Hornchurch, UK
At TLS - Boca Systems we like to keep our long-term customer relationship fresh and always pay attention to their motivations, values and priorities, regardless of their size or market position.
We are very happy to receive such positive feedback, thank you Queen's Theatre!