Ticket & Labeling Solutions (TLS), con oficinas en Rotterdam (HQ), Londres, Kassel, Mexico, Roma, Dubai, Shanghai, Madrid y Varsovia es la distribuidora europea de impresoras térmicas BOCA y entradas. Nuestro negocio principal es el suministro de impresoras térmicas, entradas, piezas de repuesto para impresoras y contratos de servicio a teatros, museos, cines, parques de atracciones, estadios, salas de conciertos y redes de venta de entradas.
Para nuestras nuevas operaciones en América del Sur y para lograr nuestros ambiciosos objetivos, estamos buscando un nuevo técnico comercial en la industria de venta de entradas.
Lugar:
Después de realizar un entrenamiento de aprox. mínimo 6 meses en nuestra oficina principal en Rotterdam, trabajarás desde Santiago de Chile.
Tareas principales:
Tus tareas consistirán en la gestión de nuestra cartera de clientes, así como también en el desarrollo de nuevos lazos comerciales con clientes nuevos. Aparte del lado comercial, este rol tiene una fuerte parte técnica. Trabajarás con el departamento de desarrollo de las herramientas de ticketing y también con nuestro propio equipo de soporte técnico.
Se valorará experiencia en otras herramientas de venta de entradas.
Te ofrecemos:
Un salario básico (dependiendo de la edad, educación y experiencia laboral) combinado con una comisión sobre tus ventas (después de la fase de entrenamiento). Además, excelentes condiciones de trabajo en una empresa dinámica, internacional e informal.
Requerimientos:
Necesitamos una persona flexible, representativa e independiente que esté dispuesta a trasladarse a Rotterdam temporalmente. Además de eso, un excelente conocimiento del idioma inglés es imprescindible. El candidato adecuado tiene experiencia comercial relevante en la industria de impresión y / o venta de boletos y afinidad técnica e informática.
Aplicar y más información:
Envía tu curriculum y motivación a: TLS-latam@tls-bocasystems.com.
Para más información sobre nuestra empresa visita www.tls-bocasystems.com.
Position open: Sales Executive
2017-06-01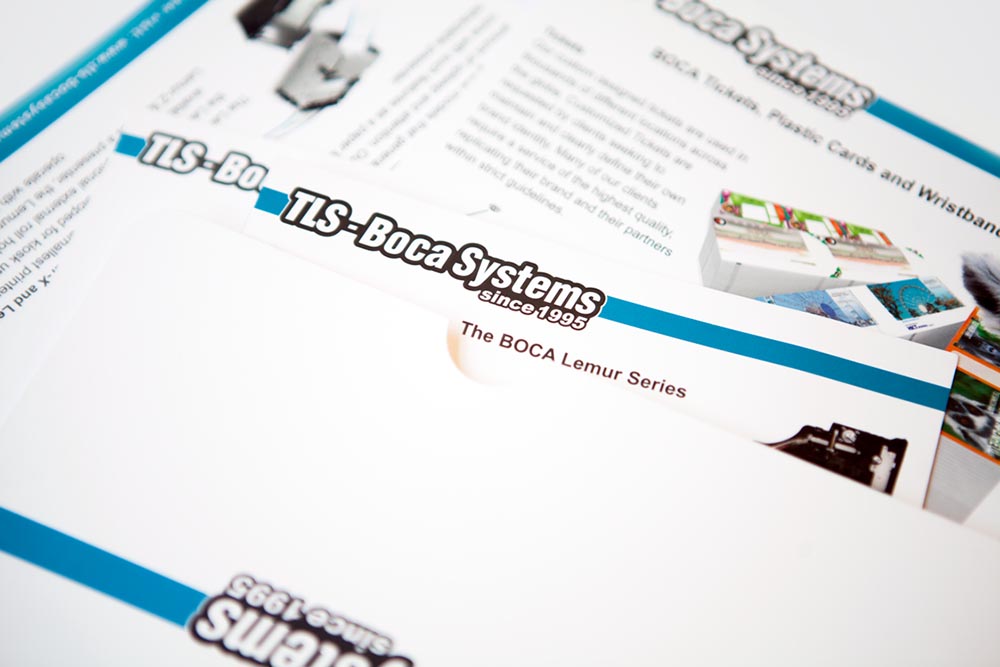 Salary/Rate: Basic negotiable + quarterly bonus + travel expenses to customers, laptop and mobile phone
Holiday: 25 days per annum + public holidays
Location: Horsham with potential travel around the UK & Ireland
Description
TLS - Boca Systems UK is currently looking for a Sales Executive for hardware and software sales on our associated products. This is for an initial 12 month contract. If successful we'll offer a permanent position after 12 months.

This role requires the candidate to be available during standard hours (8:30am - 5:30pm, Monday to Friday). Some sales conferences and events will require evening networking sessions.

Requirements/Experience desired
Sales or Account Management in a busy environment, preferably in the ticketing or printing industries
Preferred experience
Working within technical roles within a ticketing venue or box office
Good understanding of IT and printing processes
Reporting to: General Manager

Main Duties & Responsibilities
To handle all in-bound orders of printer / scanner hardware, software and peripherals in support of venue ticketing operations. Generating sales quotations and sales orders and sending to the customer.
To handle all in-bound orders of ticket stock in support of venue ticketing operations. Account managing the job production with the client to completion.
Lead generation of business opportunities for TLS - Boca Systems from defined warm lists of contacts. Will involve out-bound sales calls and emails.
To assist in managing in-bound calls to the office. Directing enquiries to the relevant personnel.
To attend sales conferences and events as defined by the General Manager
Work closely with the Internal Sales and Support Manager to effectively share knowledge, learn and contribute to the TLS - Boca Systems Support Team.
To manage the setup for conferences as directed by the General Manager.
To cover for the Office Assistant is his/her absence which includes general office administration, entering product orders and handling customer enquiries.
To carry out onsite account management visits to customers, fulfilling contract terms to those defined in the agreement.
To help with any other reasonable request made by the Support Manager and General Manager.
Please email bill@tls-bocasystems.com with a brief covering application letter and your CV.
No agencies please.