The DL-Axist™ PDA is a rugged PDA with Android™ technology and a brilliant full touch 5 inch screen. With industrial robustness, this PDA survives most indoor or outdoor environments. This PDA has a Corning® Gorilla® Glass 3 touchscreen and scan window while the optional protective rubber boot delivers additional protection.

4.3 inch FWVGA multi-touch display

Wireless charging (Qi compliant) featuring fast and boost charging technology

2D area imaging technology and Digimarc™ support


Powerful Qualcomm platform featuring Android 7.1


Voice over Internet Protocol (VoIP) allows users to make and receive phone calls via Wi-Fi


Multi-purpose device: handheld or pistol-grip options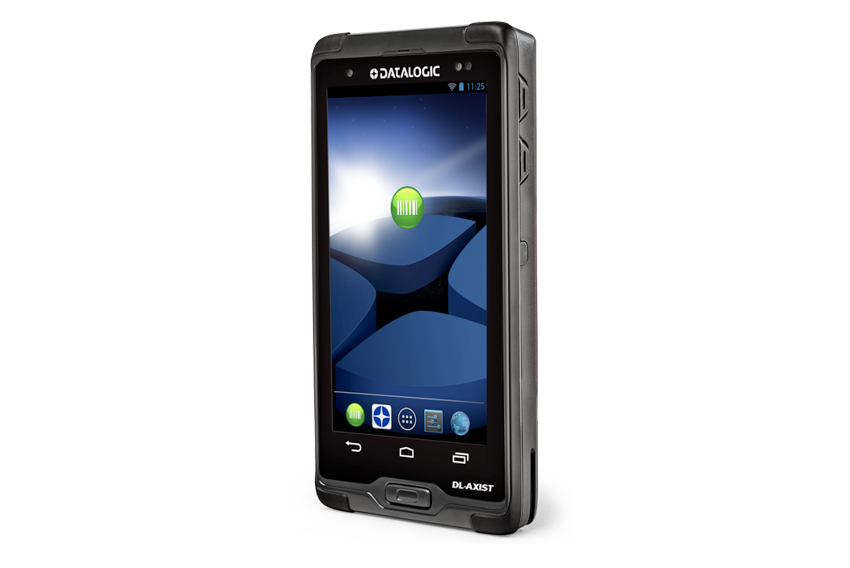 The DL-Axist PDA is equipped with a multi-purpose 2D imager providing quick and easy data capture from high density codes at standard distances, and includes Datalogic's patented 'Green Spot' technology for good-read feedback. An autofocus camera with a built-in LED flash is standard providing easy photo capture for applications requiring image documentation.
Datalogic's SoftSpot™ technology is included. This user-definable floating soft trigger can be positioned anywhere on the screen and programmed to execute almost any task.
An attachable Pistol-Grip handle is available as an accessory when using the PDA in scan intensive applications, including back office and logistics (it will also require Rubber Boot).
For indicative BOCA printer pricing please fill-in our Contact Form: